---
---
RELIEVE BACK PAIN & FIX POSTURE IN JUST 10 MINS A DAY!
Over 540 million people in the world suffer from chronic back pain. 8 out of 10 people will experience back pain at some point in their lives.
Daily activities, sitting all day, extended computer usage, or physical activities can lead to spine and posture imbalances. Say goodbye to back pain and poor posture, and discover the orthopedic back stretcher.
How Does It Work?

The Orthopedic Back Stretcher, allows your back to effortlessly stretch out and upwards, and the surrounding muscles start to relax, gently decompressing the discs in your vertebrae, realigning the spine, relieving tension and pain. You'll be amazed by how good you feel after just one use!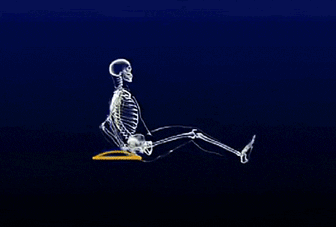 Benefits
RELAXATION AND RELIEF - Professionally tested, the Orthopedic Back Stretcher helps relieve tension, treating pain from muscle spasms, pinched nerves, herniated discs, sciatica, degeneration, tight knots, excessive flexion, and more! 
EFFECTIVE ACUPRESSURE MASSAGE - Has 88 plastic pins that bring acupuncture effect by deeply pressing the specific acupoints. This helps activate the natural healing response and improve the blood circulation to give you complete back pain relief, spinal pain, muscle pain, etc.
ERGONOMIC DESIGN - Ergonomically designed, the Orthopedic Back Stretcher imitates the standard body curve to provide better spinal alignment and efficient acupressure massage. The foam pad in the center gives cushioning to ensure your spine feels comfortable. Perfect for placing on your office chair or driver's seat, allowing you to sit without discomfort.
FAQ
QUESTION: Is it suitable for my height and weight?
ANSWER: Yes! It is a "one size fits all," meaning it will serve its full purpose regardless of your height or weight. It is made of highly durable plastic that can support up to 250 pounds!
QUESTION: How often & long do I use this for the best results?
ANSWER: You will only need to use this for 5 to 10 minutes every day. Use twice a day for even better results.
QUESTION: Does this work for cracking your spine? I'm looking for a solution that works better than my foam roller.
ANSWER: It is likely that this product work for you. However, we would suggest checking in with your doctor before use.
QUESTION: What is this made of?
ANSWER: Very durable plastic along with foam cushion.
QUESTION: How do I return or exchange an item? 
ANSWER: Our return policy lasts 30 days, beginning only when our package is delivered to your address.
Shipping & Delivery

Orders are processed in 2-3 days.
All orders are then delivered in 10-20 days.
Tracking numbers are automatically sent as soon as the order is shipped.
For a detailed overview, please check our shipping & delivery policy.